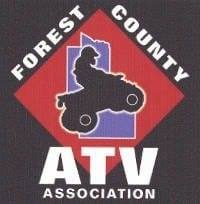 2022 FCATVA Spring Kickoff Ride!!
May 14, 2022 – JARS Bar and Grill, Laona, WI
Come celebrate the opening of another GREAT ATV\UTV season in Forest County with our Spring Kick Off Ride! You don't need to be a member of the club, but you might want to be when we are done! The day starts with the May Club Meeting at 9am at JARS in Laona (hopefully outdoors!). At 11am sharp we ride to Wild Rose on Roberts Lake for a fantastic lunch where they will have a sandwich special for our group for a great low price. Once lunch is done and the jibber jabber is over, lets RIDE down the Torpee Trail into the back side of Wabeno where we will stop at Wildcats for some refreshments and a stretch. The ride will then continue up the Nicolet State Trail back to JARS! There is plenty of truck and trailer parking in the parking lot at JARS. Feel free to ride before and after OUR ride, but also feel free to hang out for the meeting and see what it's all about. It's going to be a GREAT year for our club and this is only the beginning! Let me know any questions you may have otherwise we'll see you there!!
–Mike, President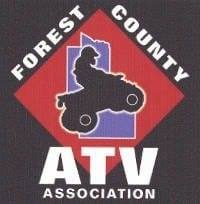 2022 FCATVA Summer Long Poker Run!
Need an excuse to ride ALL SEASON LONG and explore new trails and new places to stop? Say no more! The FCATVA Summer Long Poker Run is here! Starting with our Spring Kickoff Ride on May 14th, purchase a book and collect a few stamps right away that day! The Poker Run goes until September 17th where we will throw a HUGE end of the year bash at the Crandon Saloon and Campground. Live music, 50/50 raffles and if your poker hand is good enough, some GREAT prizes!
More details to come once we get some final things in place, but make sure you stay tuned and are riding Forest County this year!
–Mike, President